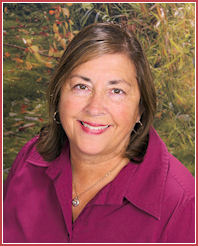 Andree was born and raised in the Midwest, moving with her family to California as a teenager. There she became an avid horse enthusiast, riding horses in the beautiful foothills of Northern California.
Andree always felt a calling to help others. She enjoyed a long career in the Health Care field as a Licensed Vocational Nurse in hospital and clinic nursing, as well as in Nursing Education, for which she wrote and developed resources to help nursing students achieve their nursing goals. She also worked directly with students as a mentor and coach.
In 2008, Andree became a grandparent. She delighted in watching her grandchildren discover the joy of reading. "I was inspired to write my first book, Every Little Girl is a Princess, for my granddaughters, to encourage them to love and accept themselves for who they are." She then wrote Toby Got Out to celebrate the precious gift that is a loving home, and Snug Bug Makes New Friends, which teaches children self-empowerment, acceptance, and the power of kind words.