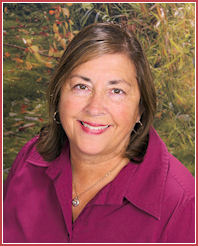 Andree Prendergast was born and raised in the Midwest, and moved with her family to California as a teenager. It was there that she became an avid horse enthusiast, spending every spare moment riding horses in the beautiful foothills of Northern California.

Her education included a License as a Vocational Nurse, allowing her to enjoy a long career in Health Care, in hospital and clinic nursing. Later, she achieved her Bachelor's Degree, and focused on Nursing Education, writing and developing a useful guide to help students achieve their nursing degrees, as well as developing a website with resources for nursing students.

In 2008, she officially became a grandparent, and became interested in writing books for children. Her passion for writing children's books was born out of the love and fascination of her grandchildren. Watching them grow, seeing their enjoyment from listening to a good book has encouraged her to keep writing more children's stories for their enjoyment, and other children as well.

"I was inspired to write my first book, Every Little Girl is a Princess, for my granddaughters, to encourage them to love and accept themselves for who they are, and to realize they are special just the way they are."

Her second and latest book, "Toby Got Out", is a story about a family dog who was adopted from a local animal shelter, and although a wonderful family pet, his adventurous nature sometimes got him in a little bit of trouble, as he goes on an adventure and becomes lost. The journey home demonstrates the courage and determination of a little dog to find his way home, after realizing how much he misses his family, and how lucky he was to have such a loving home.